Nikolaj Diulgheroff for Albisola Mazzotti Italy, Futuristic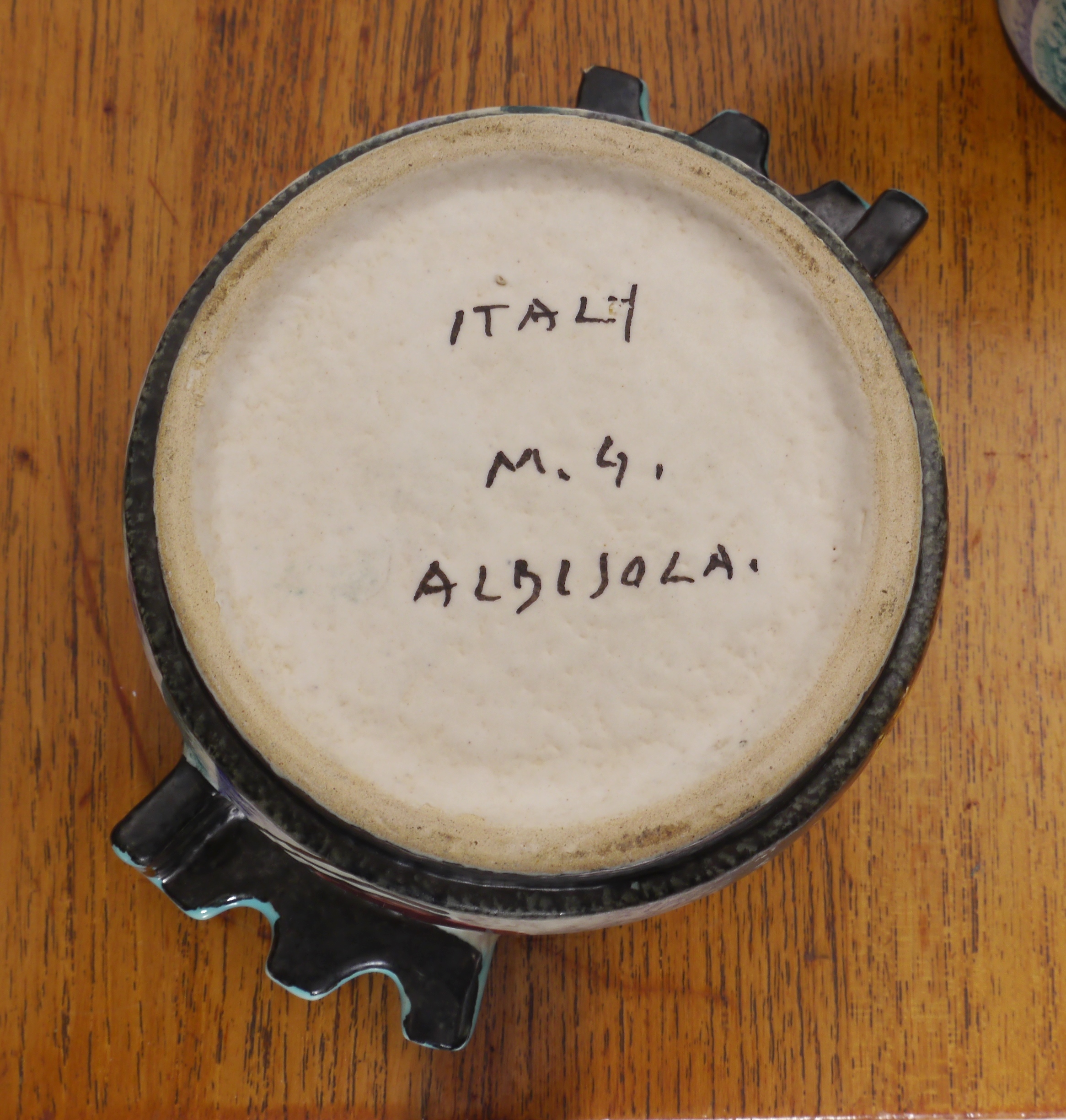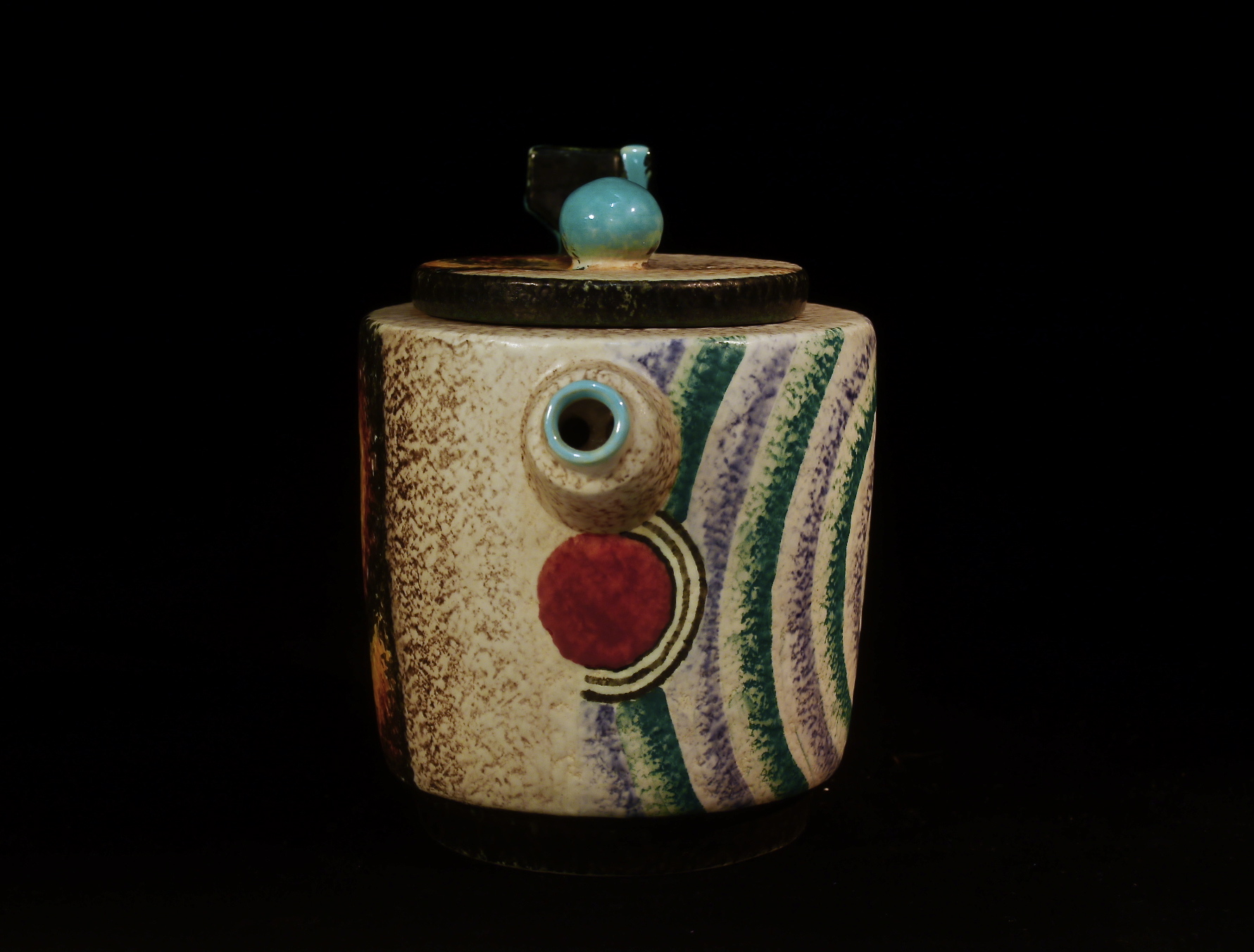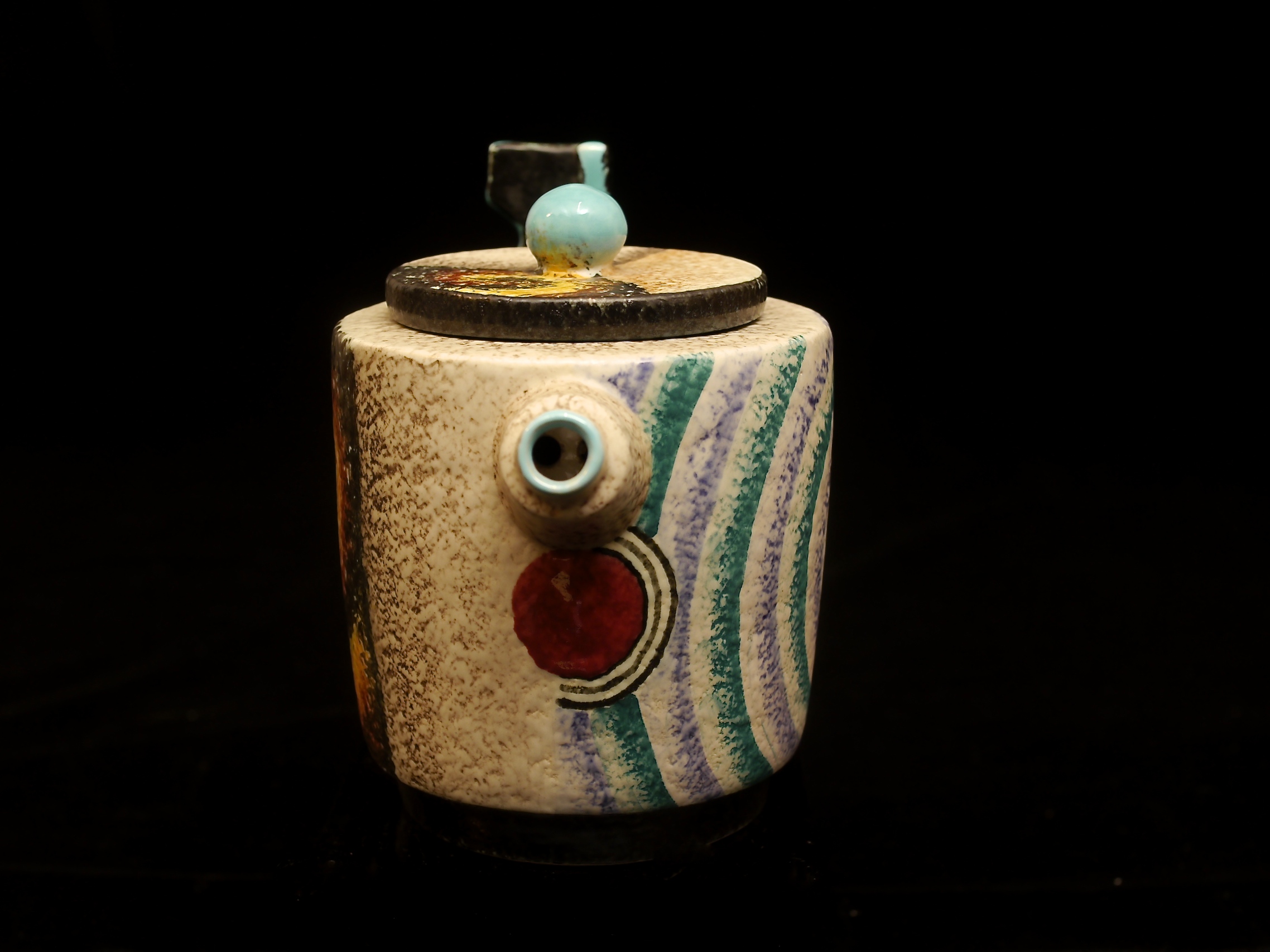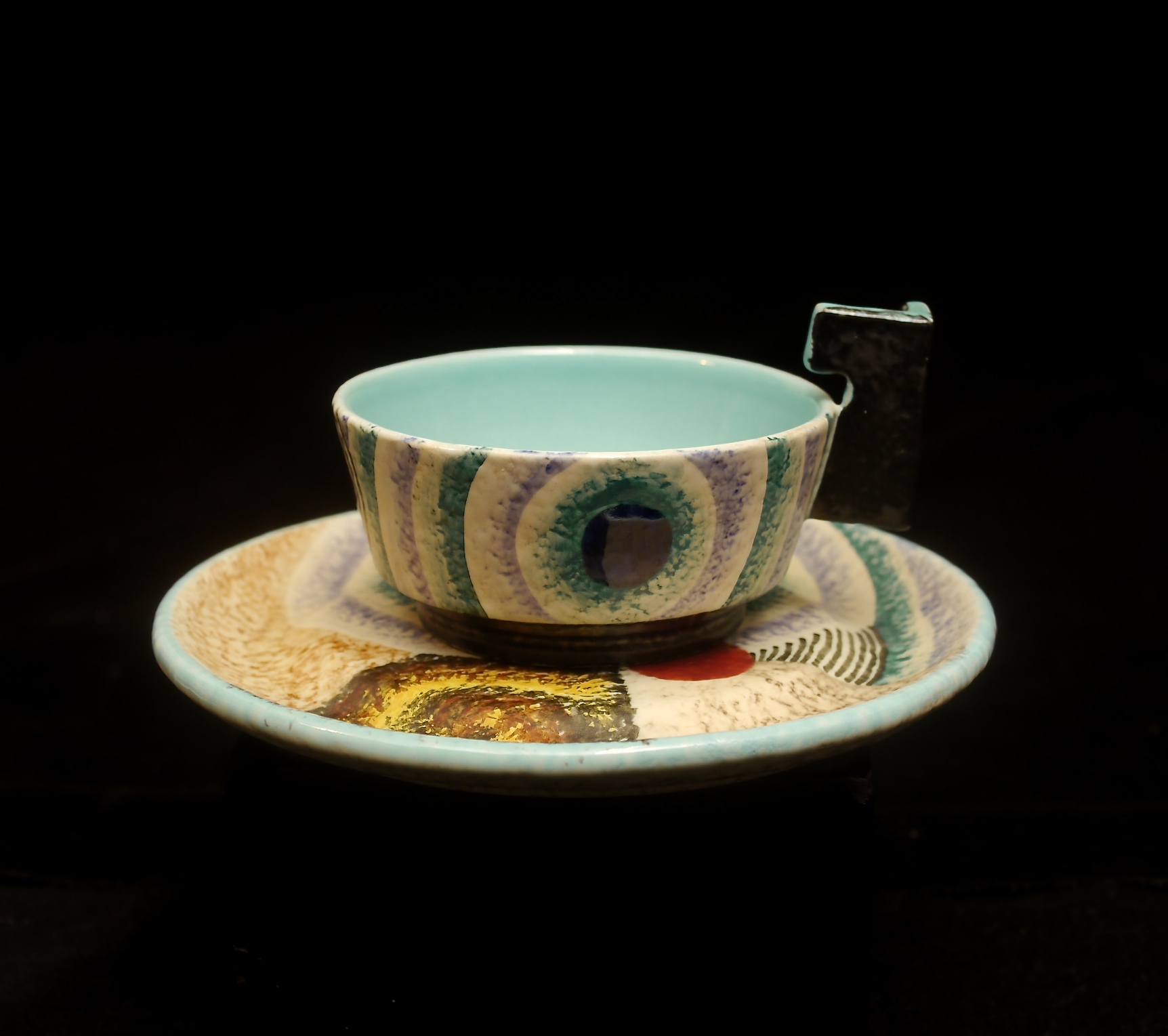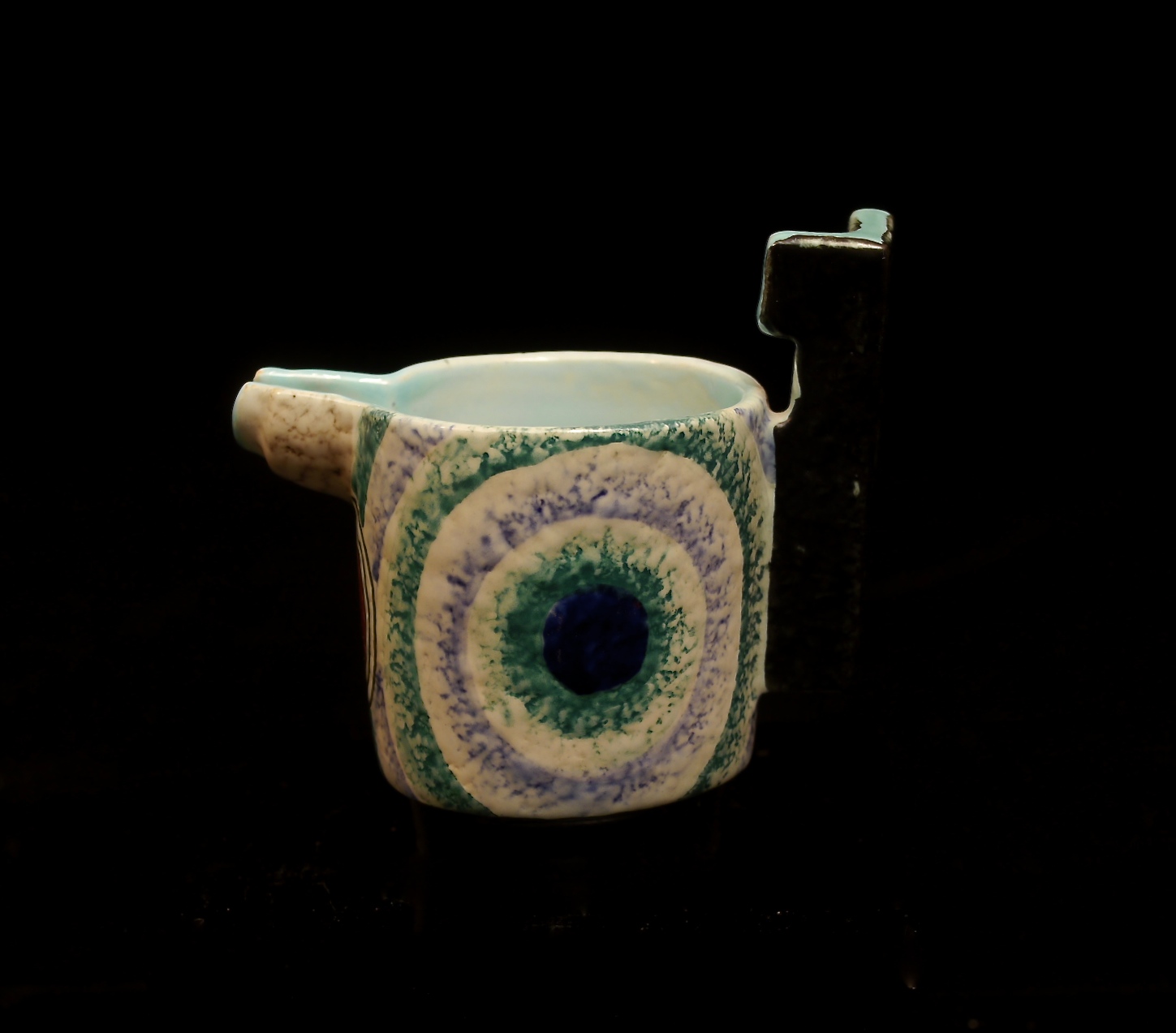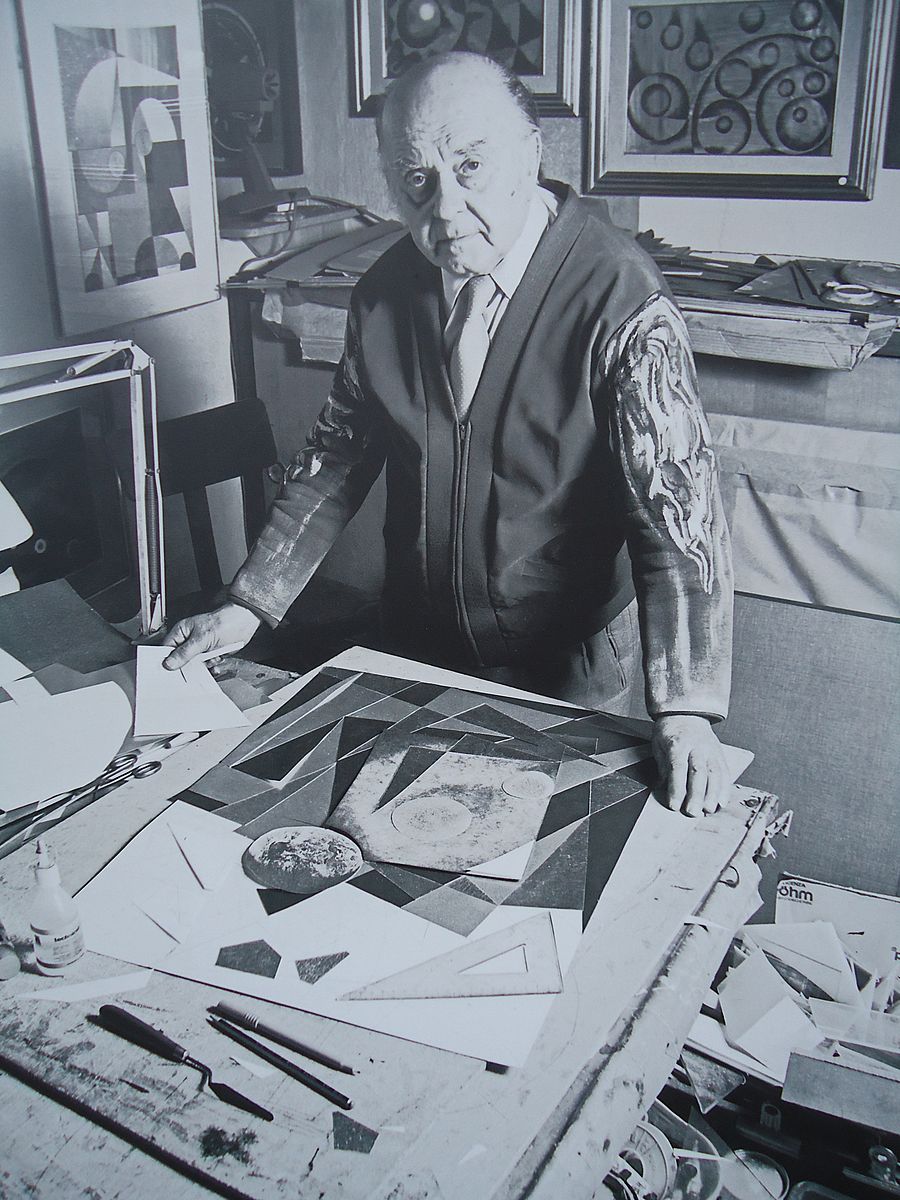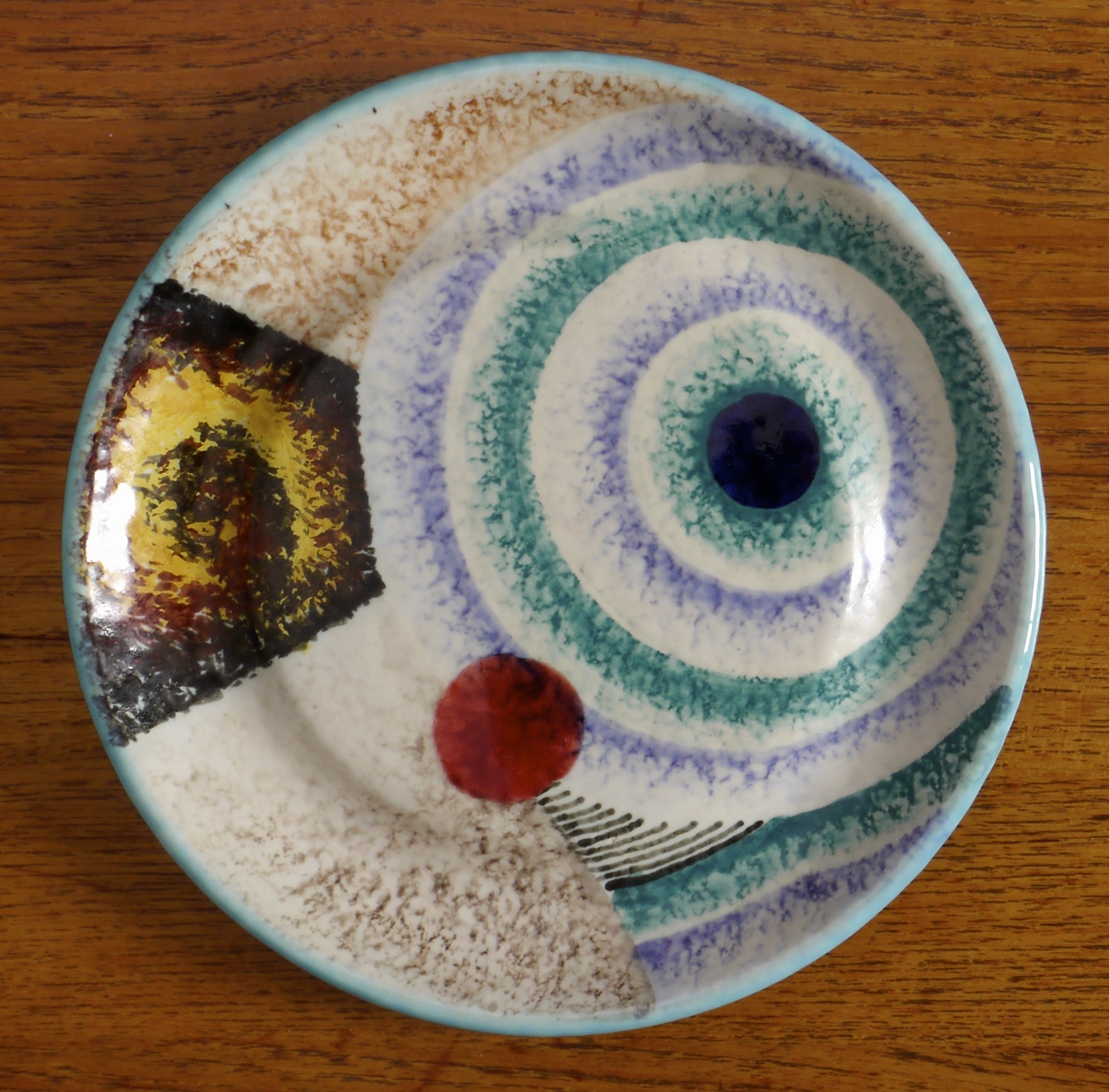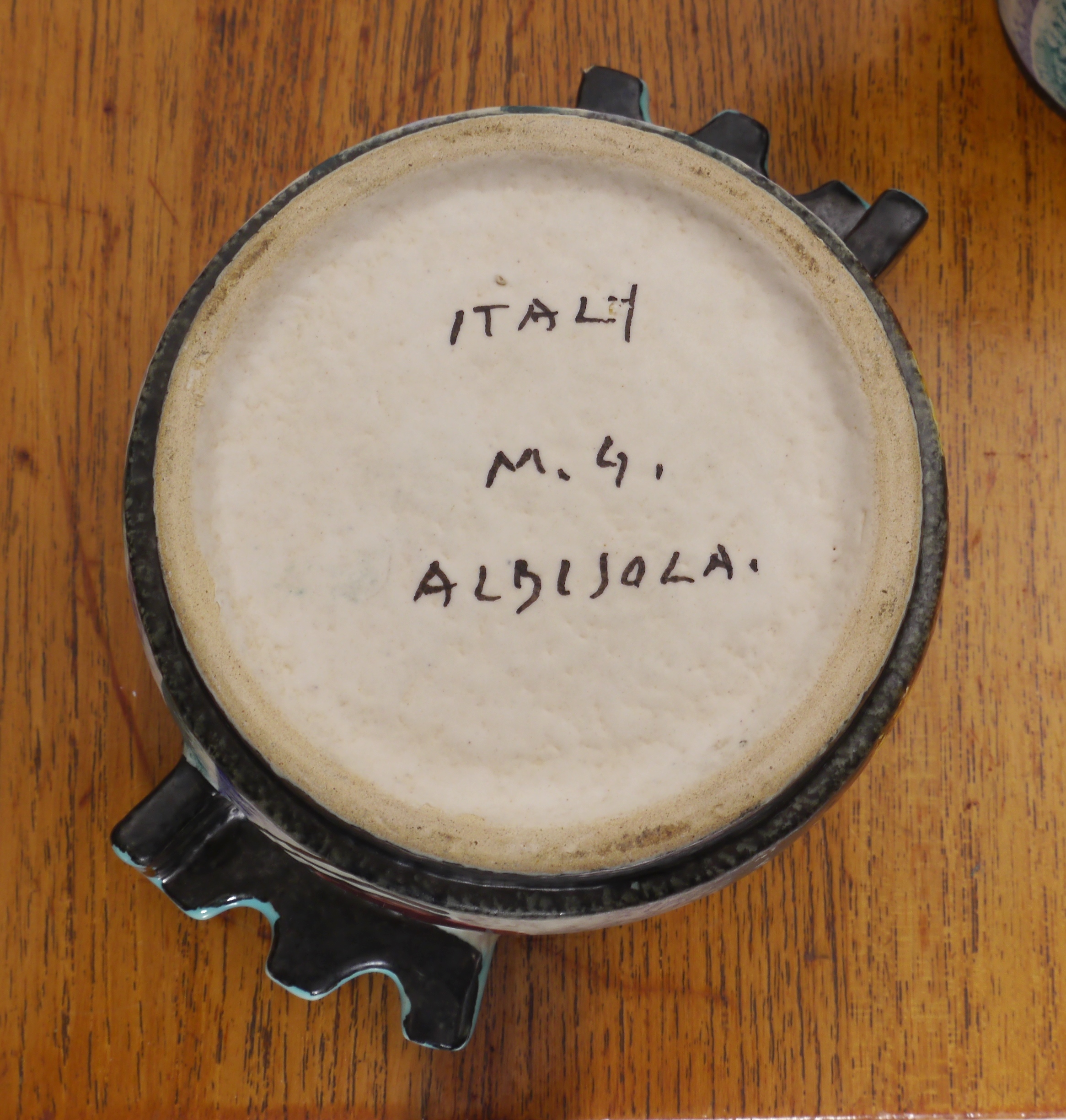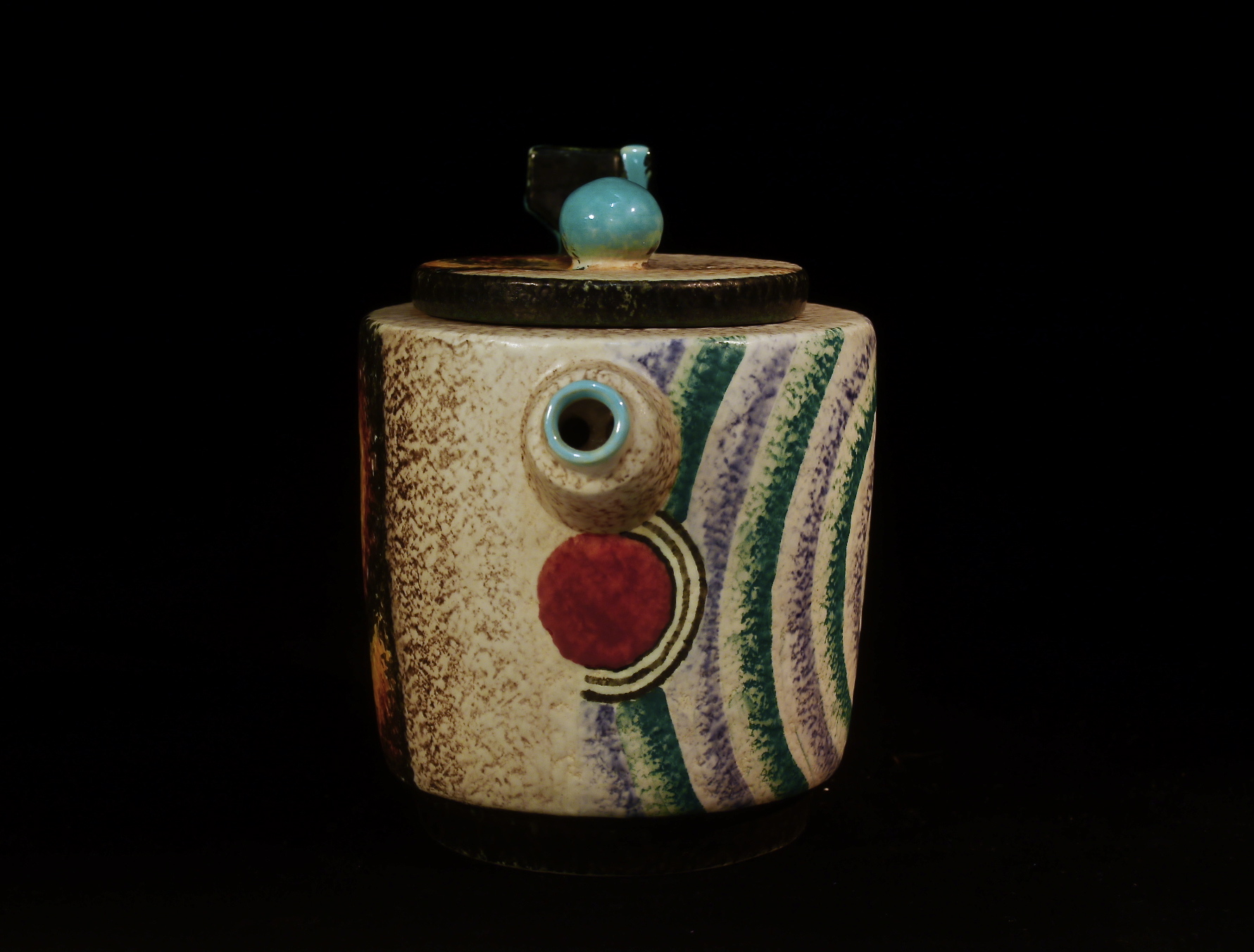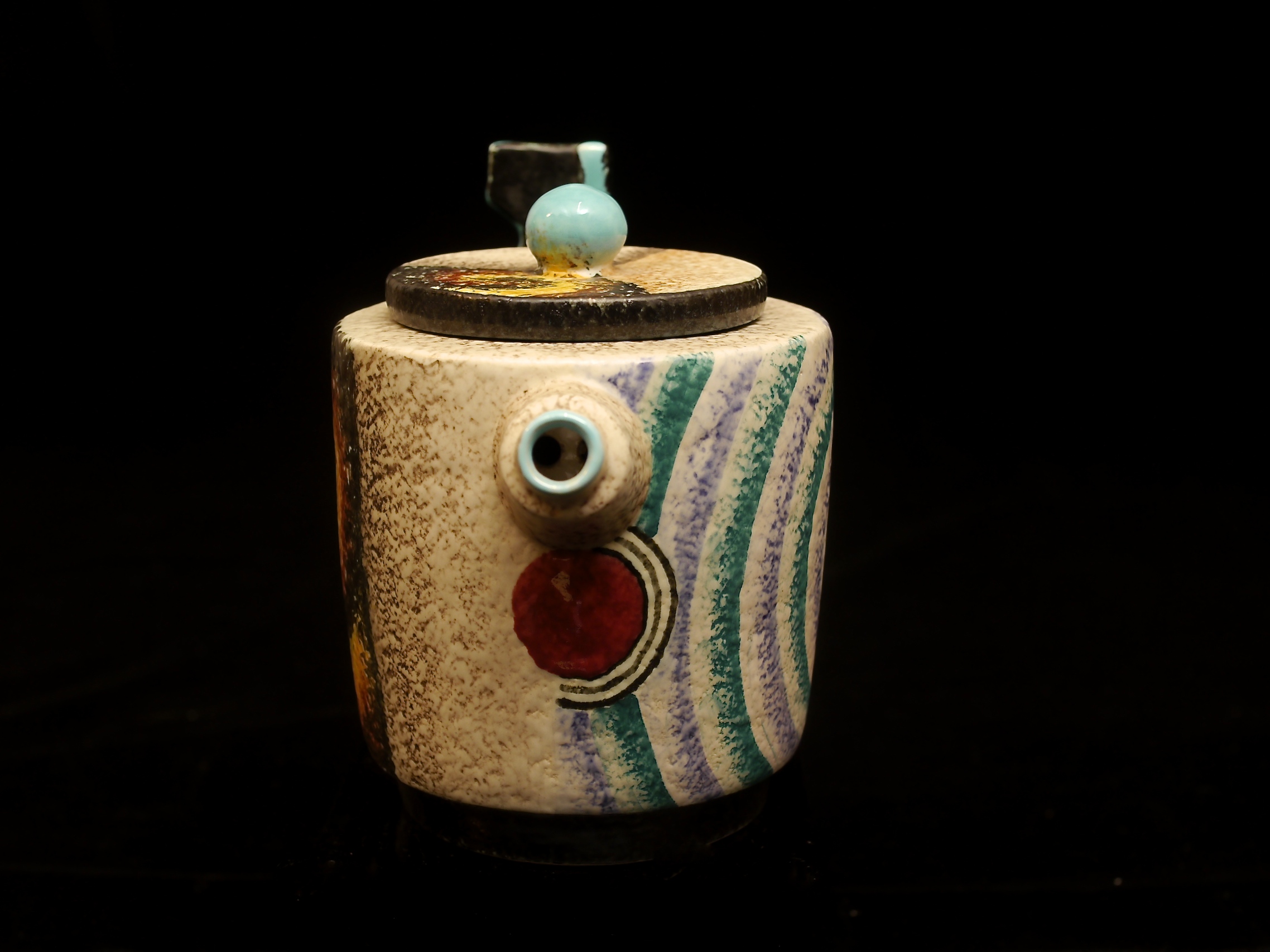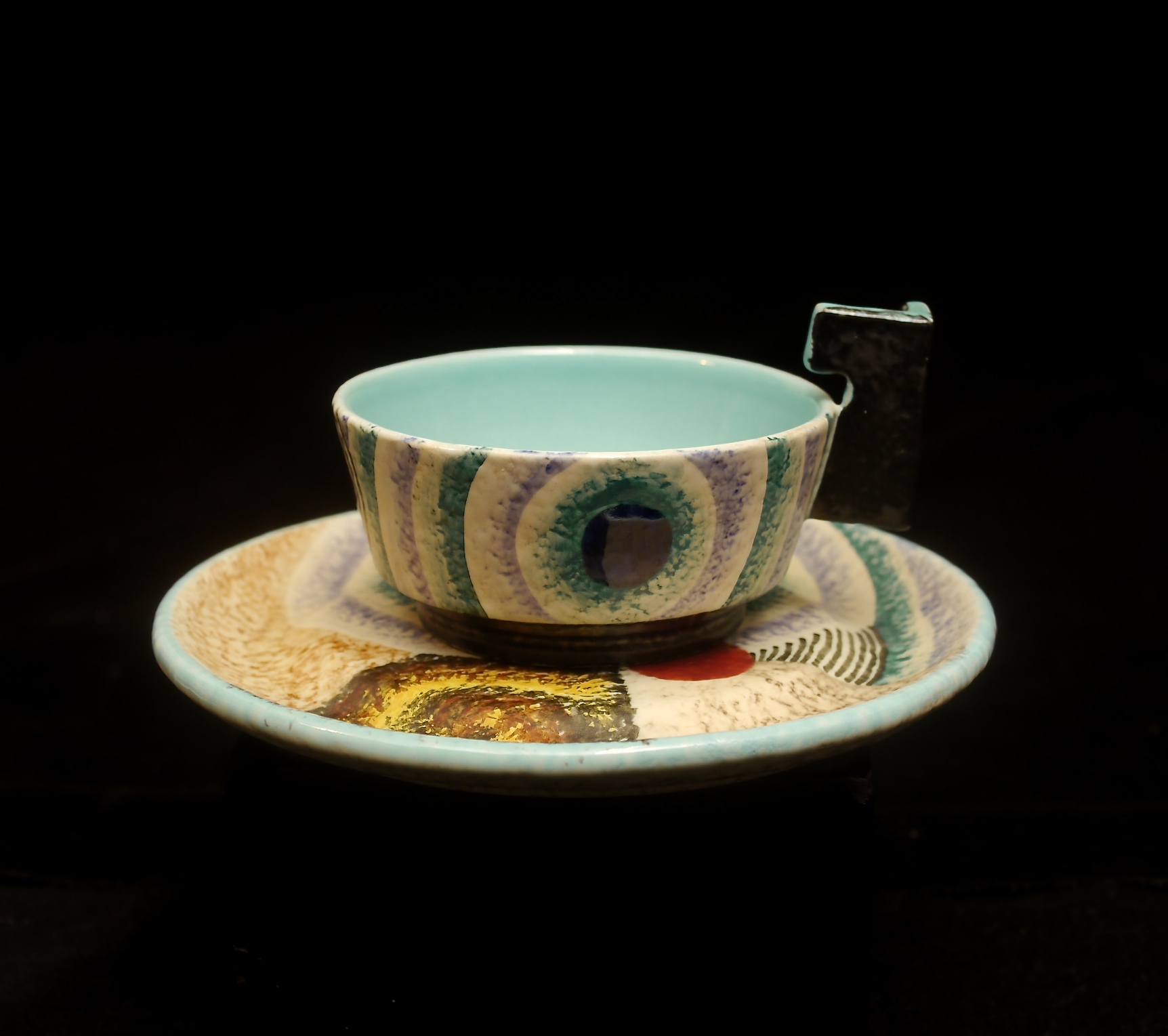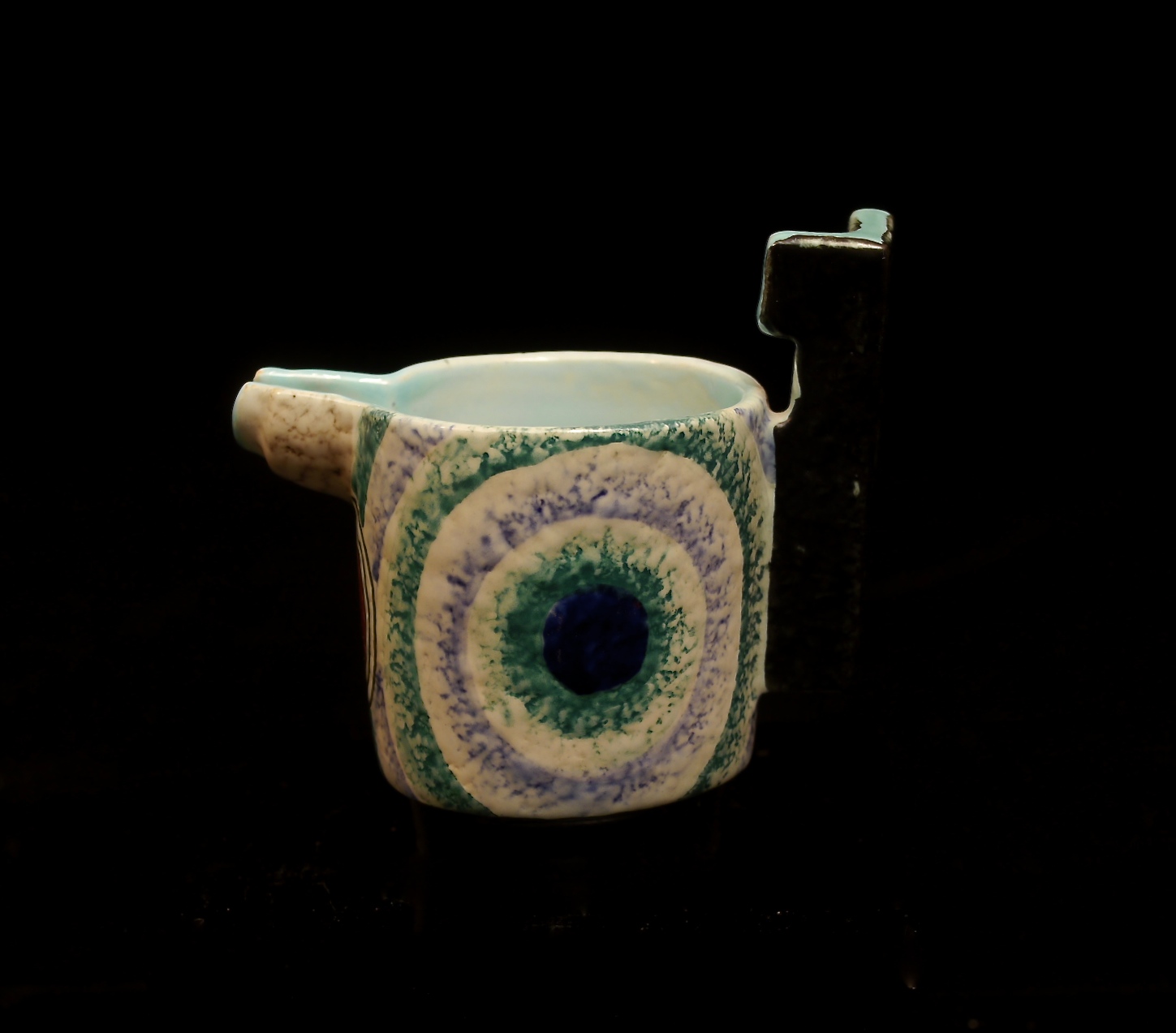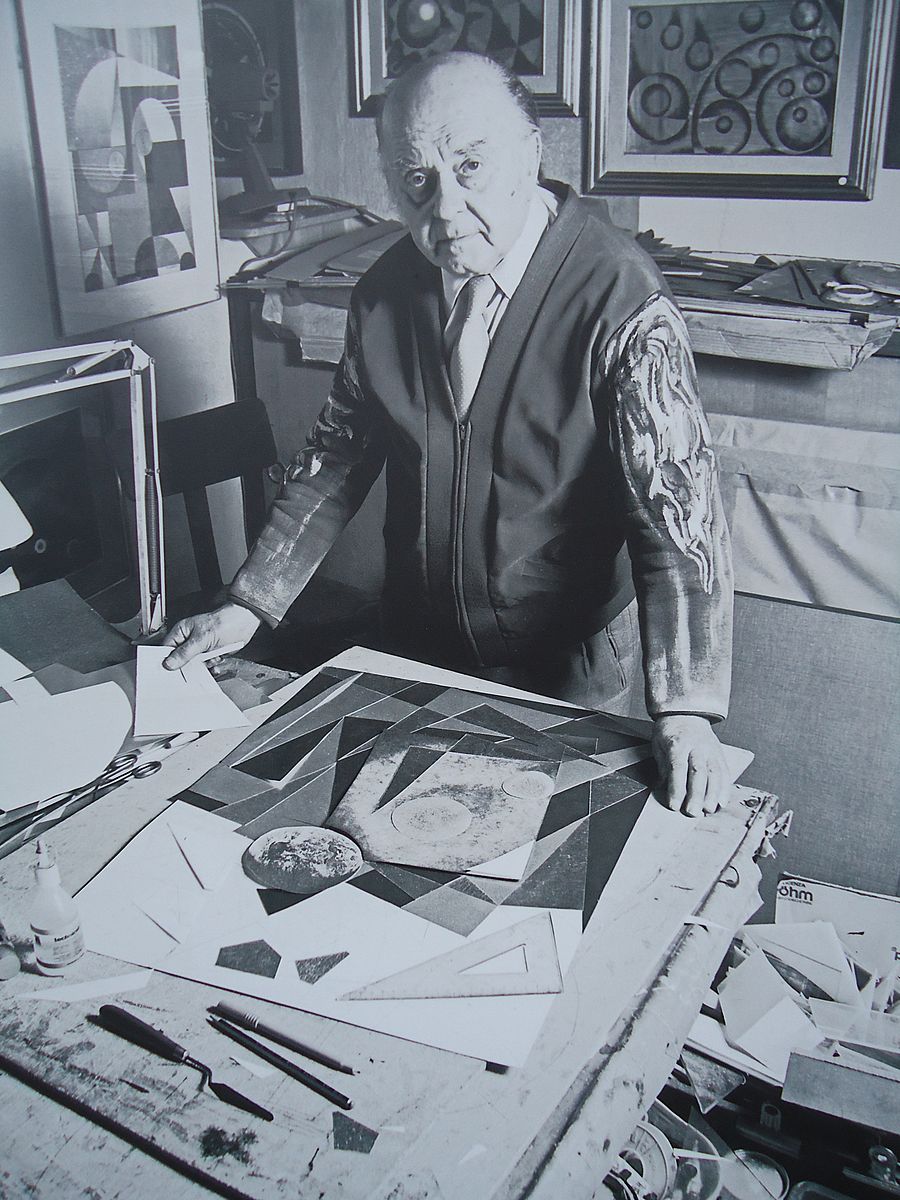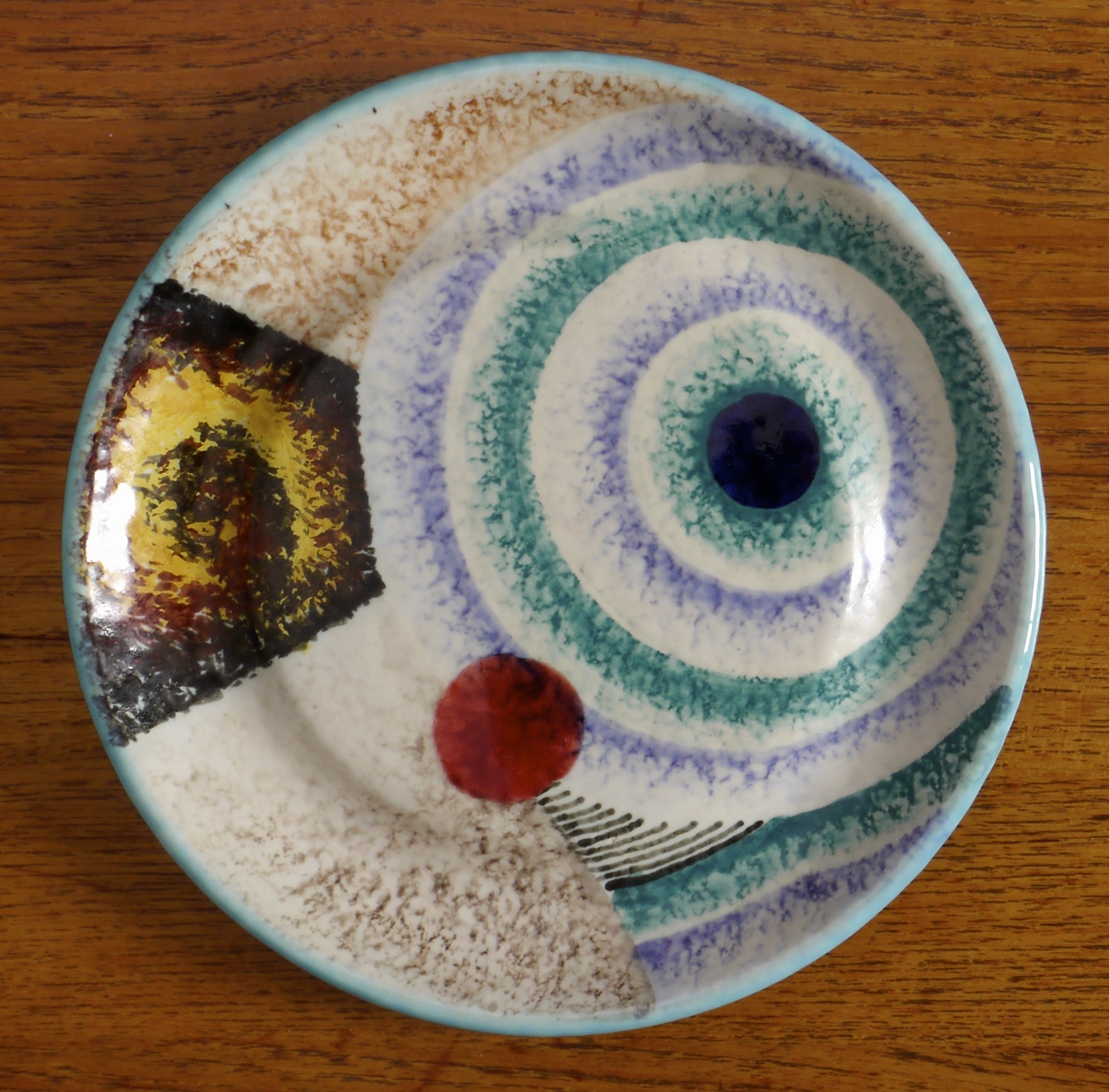 Nikolaj Diulgheroff for Albisola Mazzotti Italy, Futuristic
Nikolaj Diulgheroff & Tullio d'Albisola
coffee set
Torido Mazzotti
Italy, 1936-1937
handpainted and glazed terra cotta
Set includes one lidded teapot, 5 teacups with saucers, and one lidded sugar bowl; thirteen pieces total. Signed with Signature
Painted: M G A Italy Albisola
Price on request
Nicolay Diulgheroff for Albisola Mazzotti Italy
Original modernist tea set from the Italian Futurist movement.

Designer Nicolaj Diulgheroff (1901-1982) was born in Bulgaria. He studied at the University of arts in Bienna (Austria), the Bauhaus in Weimar and at the Accademia Albertina in Turin. Diulgheroff moved to Italy in 1926. He participated in Futurist displays in Italy and designed furniture and lamps as well as ceramics. He also worked at Torido Mazotti in Albisola, the most important Italian Futurist ceramic manufacturer in the thirties, where this tea service was produced around 1936.

Futurist ceramics by Nicolaj Diulgeroff can be found in several museum collections, for example in the Wolfsonian in Miami. In 2014 the Guggenheim Museum New York displayed ceramics by Diulgheroff at an important exhibition about the Italian Futurist movement.