Art
<style>
.sqs-add-to-cart-button-wrapper, .product-quantity-select { display:none;}
</style>
<style>
.product-price { display:none; opacity: 0; }
</style>
Wu Shaoxiang Sculpture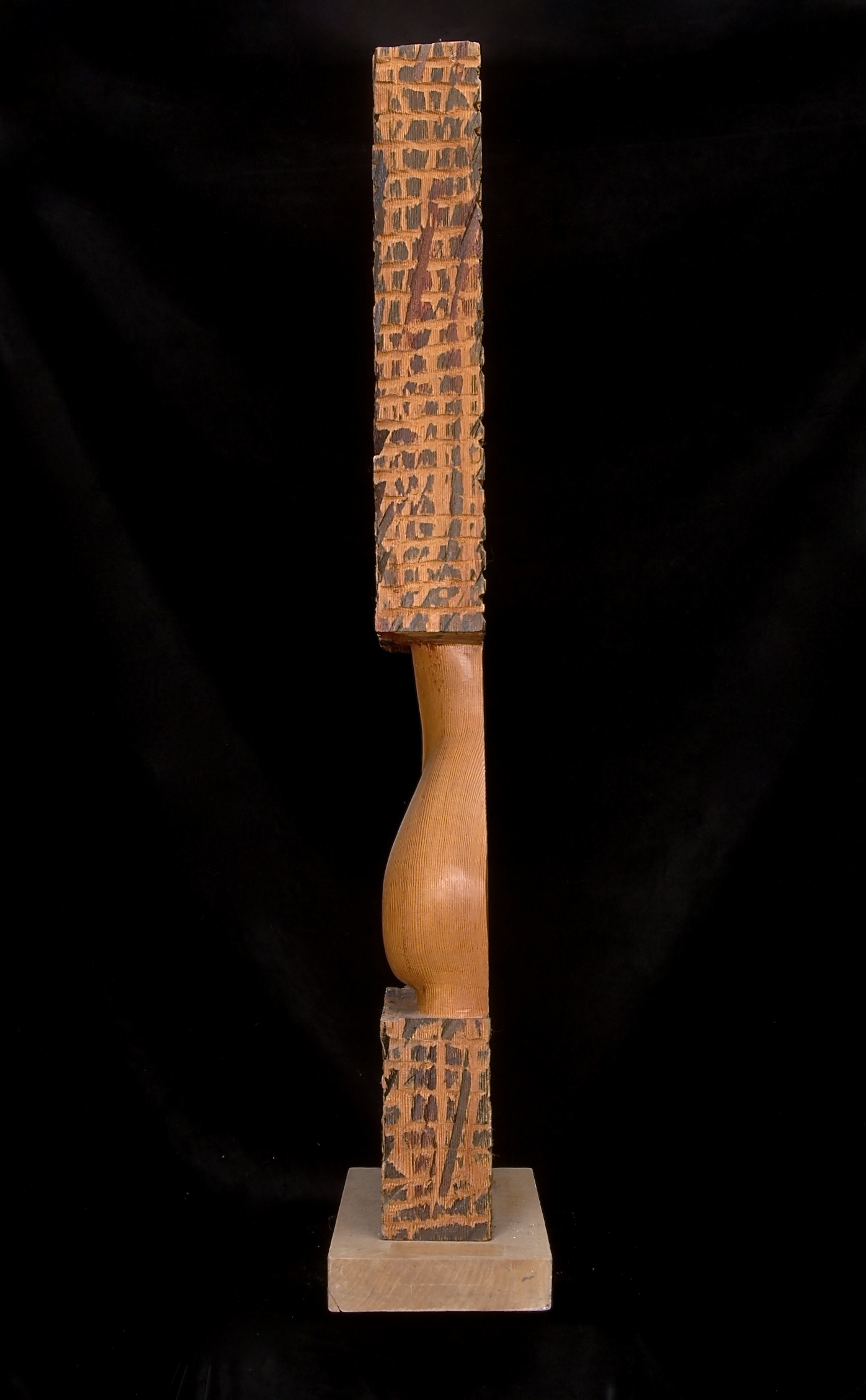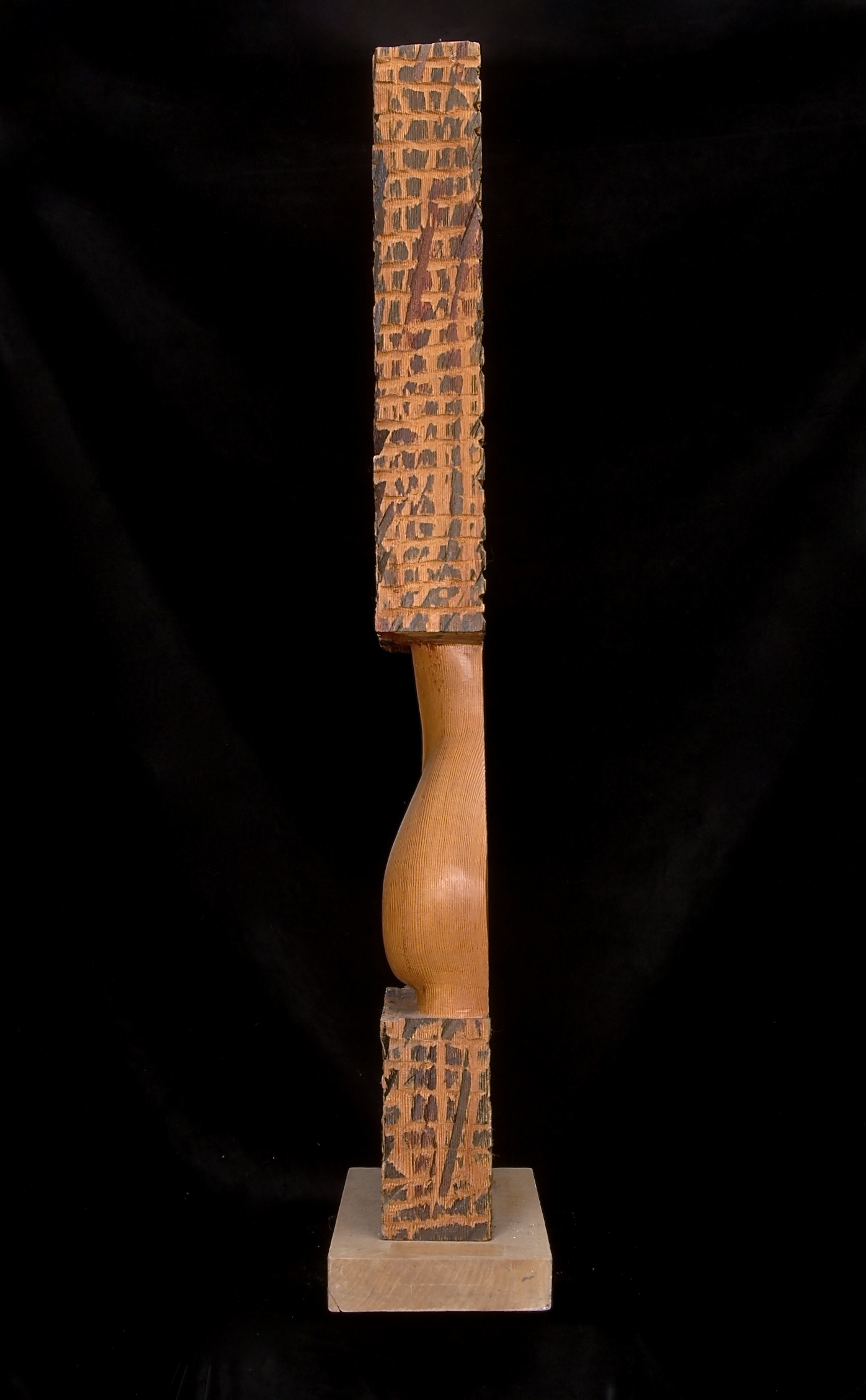 Wu Shaoxiang Sculpture
Wu Shaoxiang, Chinese Artist, born 1957 in Jiangxi Province, China.
Sculpture carved in wood 114 cm. Previous owner Björn Borg ( tennis player )
Price on request
Wu Shaoxiang 1957 Born In Jiangxi Province, China
Wu Shaoxiang was born in 1957 in Jiangxi Province, China.[1] Having only received ongoing formal education until he was twelve, Wu was sent to work on a farm to lay bricks and saw wood for rafters. It was only when he turned twenty-one did he begin his career as a sculptor.[2]
From 1978-1982 Wu studied sculpture at the Jingdezhen Ceramics Institute, then left to work at the China National Design Association in Beijing for two years. From 1984-1987, he pursued postgraduate studies under the sculptor Professor Zheng Ke, at the Central Academy of Arts and Design, now the Academy of Fine Arts, Tsinghua University, Beijing, China.[1] An important figure in China's New-Wave art movement, Wu won the first scholarship awarded by the city of Beijing, and was named one of the "Ten Most Influential Chinese Avant-Garde Artists" by Fine Arts of China (the most important magazine at the time for modern art published in China). After graduating with a Master's degree, he spent a year teaching as a professor at the school. In 1989, Wu and his sculptor wife, Jiang Shuo, and their three-year old son immigrated to Austria, where the couple established a joint studio. Since then, Wu has exhibited extensively in America, Asia, and Europe. His works are also widely collected by museums and prestigious institutions worldwide.[3]
Early Works
[
edit
]
Wu's work first caught the attention of the public through several modern abstract sculptures, which were commissioned for several locations, including a Beijing park, the Theatre of the Chinese Association of the Arts, and the Central Academy of Science. In his early stage as a sculptor, Wu was influenced by Western modernism. His "Outcry Series" created during the mid-1980s resembled the stylistic representation of sculptors such as Arp and Brâncuși, and also the artistic method of Chinese impressionism. This series was noted at the time for their abstract presentation of the female body, and representation of sexual consciousness. It was made mainly of cast copper, which was polished to diminish the strength of the material, creating a smooth and luminous tactile experience. Such work indicated the lack of exploration in sexual themes in China, establishing Wu as an artistic pioneer at that time.[2]
Wu was also an active participant in the Chinese modern art circle. He wanted to provide greater international exposure to Chinese art, and avidly explored and incorporated contemporary ideas in his works. In this sense, he was much bolder compared to his more conservative and conventional contemporaries who were hesitant in addressing sexual themes. As a result, he helped to begin a new chapter in modern Chinese art history.[2]
While in Austria, Wu believed that the European country possessed a more liberal environment that could allow him the freedom to artistically express himself. He attempted to detach himself from the art movement in China, but found it a challenge. This made Wu feel like a foreigner towards his home country, and in the country he now inhabited. Thus, it would become inevitable for Wu to return to his identity, however, he would do so whilst keeping a global perspective. Some themes he explored included the concept of Yin and Yang – which relates to Chinese philosophy and traditional Chinese medicine.[2]
Later Works
[
edit
]
Living abroad allowed Wu to become more familiar with the relationship between art and commerce. He also witnessed what he felt were the detrimental effects of globalization on art. He noticed that during museum visits, the artists he respected as important voices of change were commercialized and degraded to brand names, as their creations were reproduced on all types of consumer products.[2]
The development of his past work along with a greater awareness of consumer culture would enable Wu to create his "Coin Series" in 1991, where he used coins as a medium for sculpting. For example, Apple, made up of 45,000 Austrian shilling coins, is recorded in The Guinness Book of Records in 1995 as the first and biggest coin sculpture in the world.[2]
He uses coins to produce interpretations of both Western and Chinese sculptural forms, including Mao Zedong, Deng Xiaoping, Bill Gates, the Greek Goddess of Love, Venus, the logo of McDonalds, and a can of Coca-Cola. This would allow him to convey a strong social message, and to establish his individual artistic signature on the international art stage, earning him prominent recognition.[2]
In 2001, for his first solo exhibition in the United States at Plum Blossoms gallery in New York - Coining MOMA, Wu Shaoxiang rendered with wielded coins his own representation of the permanent collection at The Museum of Modern Art, for example works from Pablo Picasso, Alberto Giacometti, Aristide Maillol, and Jasper Johns.[4] In doing so, he was indicating that enterprises such as MoMA were increasingly driven by business, carrying out nationwide publicity campaigns and reproducing famous works on gift items for sale in museum shops. In effect, they had reduced artistic images to commercial images.[2]
In his latest work, the "Walking Wealth" series, Wu continues to explore the theme of wealth and modern consumer culture, though this time using a new form of innovative sculptural representation - life-sized human figures made out of bronze-cast US dollar notes. With their unique body language and presentation, these anonymous figures are amusing commentaries on mankind's seemingly immense hunger for monetary fulfillment. Wu once again demonstrates his talent in incorporating form and concept in novel and remarkable ways.[2]